Young Performers Concert Series – Charlotte Jones
August 14, 2016 @ 2:30 pm
|
£6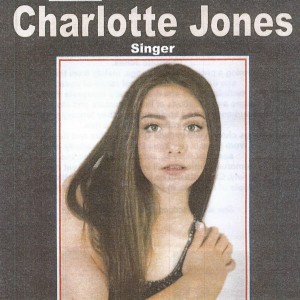 Three afternoon concerts in Stuart House on Sundays July 17th, August 14th and December 11th . Each concert will be duplicated in Stuart House and in St Lalluwys Church in Menheniot and will include a varied programme which the gifted young performers will devise.
The second concert in the MLYPC series is given by the talented singer Charlotte Jones. Performing a programme of songs, mainly from the shows, she demonstrates her range of vocal techniques; as she dramatically interprets the emotions and situations of the characters and story lines.
The audience will journey with her on this rollercoaster of a ride. Songs chosen will include old favourites and new numbers, from present day West End and
Broadway hits. Sad songs of longing, romantic ballads and humorous ditties are all included. To add yet more variety, Charlotte will be joined by Adam Curtis for a couple of numbers to perform some stunning duets.
Tickets £6 to include refreshment and the chance to talk with the performer afterwards.