Liskeard is the first Cornish town on the #ManEngine tour, it was at the heart of the Caradon mining district and has connections to Michael Loam who introduced the original man engine which revolutionised the mining industry.
Come and enjoy a day of music, story telling, outdoor art and great local food as well as taking part in the amazing Man Engine spectacle.
So what is the MAN ENGINE?
At a secret (ex-mining) location in Cornwall we are now engineering the largest mechanical puppet ever to be built in Britain: a colossal metal Cornish Miner, part man, part machine. When he crawls down the road, the height of the Man Engine is 4.5m (about the same as a double-decker bus) but when he 'transforms' he will stand at over 10m tall (two-and-a-half double-deckers!)
The actual appearance of the behemoth will be kept a closely-guarded secret until the unveiling on Mon July 25th, but here's a little teazer that shows the puppeteer arriving for some R&D…
William Crago's Story
Once upon a time there was a boy of 9 years old called William Crago, Billy to his mates. Billy lived at Tremar Coombe near Liskeard and his Dad was a miner.
In 1869 William was just nine years old on his first day at work with his father in South Caradon Mine.
Streaming wet in the pitch darkness, they climbed down wooden ladders for two hours before they could even begin work.
Terrified by the deafening explosions and exhausted by the relentless labouring, William was very pleased when it was time to stop for crib.
William quickly learned how to recognise the rich green copper lode that was their prize.
Later he wrote a journal describing a nineteenth century Cornish Miners' life in great detail.
Food and Drink in Liskeard
Liskeard has a wealth of fantastic places where you can get refreshments during the day from delicious pasties and lovely lunches to amazing coffee and, of course, a Cornish cream tea, yum!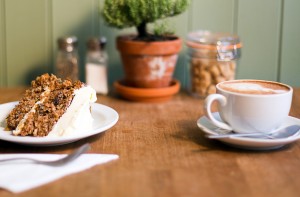 Michael Loam
The inventor of the original Man Engine was Michael Loam. He used the reciprocating motion of two pump rods in the engine shaft to transport men up and down the mine – the thick wooden rods had platforms on them and the men had to step from one to the other to move up or down. It was still a lengthy process, at Tresavean Mine near Redruth where the first Man Engine was installed the depth of the mine was 248 fathoms and the time taken to reach the bottom using the Man Engine was 24 minutes compared to an hour if using ladders.
His son Matthew Loam became Mayor of Liskeard and, in 1871, he erected the Fountain on The Parade in honour of his father, why not go along and take a look at the plaque.
There will be an exhibition about Michael Loam in Stuart House, why not also pop into Liskeard & District Museum where you can see a moving model of a Beam Engine with a Man Engine attached which is made entirely from Meccano!