Underground Cinema – The Goonies
August 7 @ 8:00 pm
|
£14.40
Event Navigation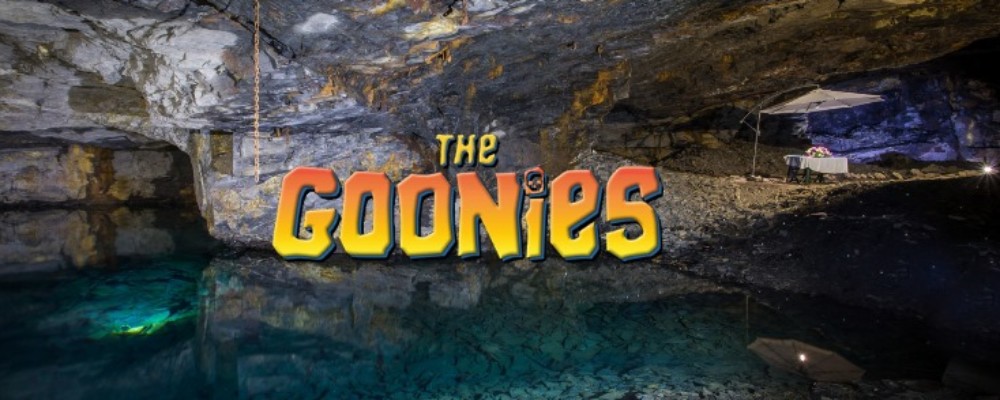 Date: Saturday 7th August
Time: 8pm ~ run time 1hr 55mins
Tickets: £14.40 incl. bf
Underground Cinemas present 
The Goonies (BBFC rating PG)
'From the imagination of Steven Spielberg, The Goonies plunges a band of small heroes into a swashbuckling, surprise-around-every-corner quest beyond their wildest dreams!
Following a mysterious treasure map into a spectacular underground realm of twisting passages, outrageous booby-traps and a long-lost pirate ship full of golden doubloons, the kids race to stay one step ahead of a family of bumbling bad guys… and a mild-mannered monster with a face only a mother could love.
COVID-19/Refunds – Our Promise to You:  All screenings are subject to COVID-19 regulations.
Due to the ever-changing climate, we guarantee if this event does not go ahead due to COVID-19 lockdowns and changes in Government Guidelines, we will offer a refund within 7 working days of the event. Additionally, a rescheduled screening will be available to transfer your tickets to, should you wish.
For full COVID-19 policies and refund procedures please visit: http://www.undergroundcinemas.co.uk/covid19 FAQs http://www.undergroundcinemas.co.uk/faq