Junction Jaunt
May 14, 2016 @ 10:00 am
|
£2.30 (or £1.50 if you are carrying a Railcard)
Event Navigation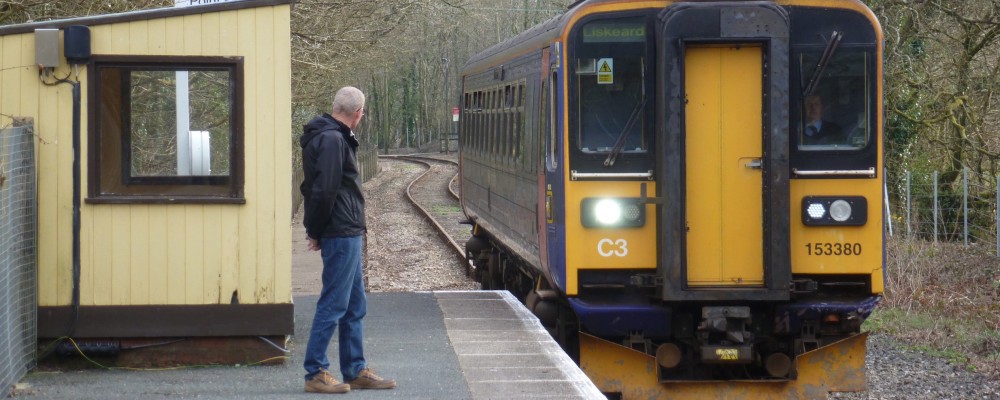 This curious railway line from Liskeard Station to Looe via Coombe Junction is 115 years old this year. The link line that starts its journey facing north east at Liskeard to turn through 180 degrees to head south west to Coombe Junction, before continuing south to Looe was opened on 15yh May 1901.
On Saturday 14th May, we plan to celebrate the 115th anniversary of the link opening and, at the same time, offer the rare opportunity to catch a train from one of Britain's least used stations. We will meet at the Looe line platform at Liskeard Station for the short (0.8 mile) amble down hill to Coombe Junction. There we will catch one of the few trains that call there at 10.52 for the 2 mile ride back up the link line to our starting point.
The cost of the train journey will be just £2.30 (or £1.50 if you are carrying a Railcard). You will have the rare opportunity to have a ticket from Coombe Junction (a collector's item!). And, if there are enough of us, we might be able to lift this little station out of its position at the bottom of the league table!
For further information, contact Peter Murnaghan at peter.murnaghan@tiscali.co.uk or Brian Oldham of Liskeard Walkers are Welcome at contactbrian@btinternet.com