St Endellion Easter Festival
March 26, 2016

-

April 3, 2016
Event Navigation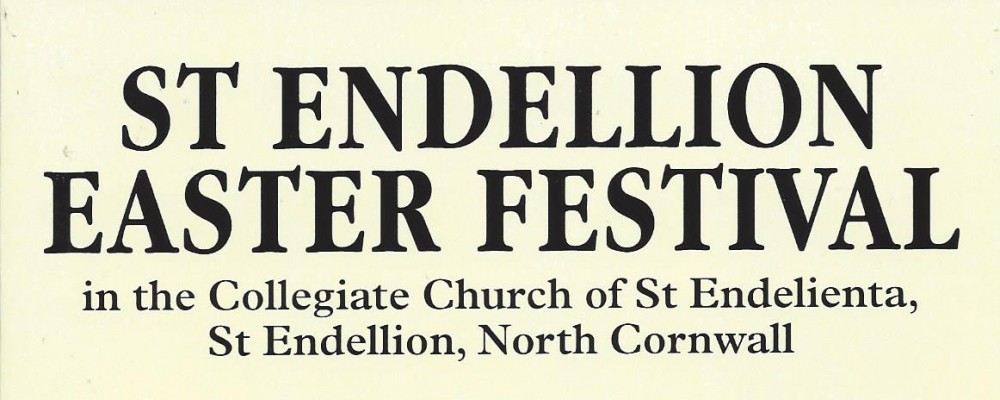 The St Endellion Easter Festival is delighted to announce the programme for the 2016 Festival, taking place in St Endellion between 26th March and 3rd April.
Endellion is a celebration of spirituality in the arts: a week that offers something for EVERYONE.
Join us for Thought for the Day, every morning at 9.00am
Come along to hear Schubert's haunting song cycle, Wintereise, performed in candle-light by world renowned artists Mark Padmore and Chris Glynn – not to be missed!
Love Jazz? So do we. Late night candlelit jazz? Even better. The perfect way to spend a Thursday evening.
Or perhaps for a lunchtime prom at St Kew? The Trumpet Shall Sound– will you be there to hear it?
And why not experience the electrifying atmosphere of the final concerts in the Collegiate Church of St Endellion, two performances of Bach's B minor Mass.
Full details of all concert, soloists, conductors and information on how to book your tickets are available on our website: www.endellionfestivals.org.uk. You can also find us on Facebook and Twitter (@StEndellionFest).
Make sure you book your tickets early to avoid disappointment!
We look forward to seeing you there.
General booking opens Monday 15th February. Box office enquiries: cheryl.feldon@endellionfestivals.org.uk Tel: 07771 796643