The 39 Steps – Sterts Theatre
August 13, 2015 @ 7:30 pm
|
£10/£8/£6
Event Navigation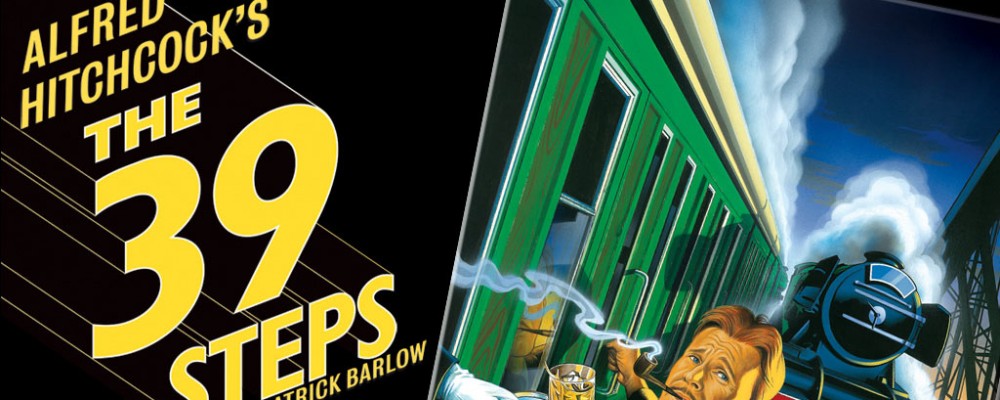 Fourthwall are thrilled to announce they will be celebrating their 10th birthday with this challenging production of the brilliant The 39 Steps!
Based in the West country they have become well known for their exciting tours, taking thought provoking, contemporary theatre into local communities.  They have captivated delighted audiences for almost a decade…
"Swinging from laugh out loud moments to intense drama, the actors handle the script brilliantly."
"An ultimately clever and entertaining performance… !"
".. the cast's snappy routines, delivered with expert timing, leave us breathless .."
This version of The 39 Steps is based on John Buchan's ground-breaking 1915 novel, Alfred Hitchcock's iconic 1935 movie and Nobby Dimon & Simon Corble's ludicrous idea of doing the whole thing with just a handful of actors! In this challenging production our hero, Richard Hannay, is played by one man, the three main female characters are played by one woman and the remaining 135 parts are attempted by two or maybe three other men. Patrick Barlow's Olivier Award winning stage adaptation, now in its 10th year in the West End, includes all the excitement, romance and humour of Hitchcock's masterpiece: the chase on the Flying Scotsman, the escape on the Forth Bridge, the first theatrical plane crash ever staged and the (nearly) death-defying finale at the London Palladium!