St Matthew's Fair Day – Liskeard
Event Navigation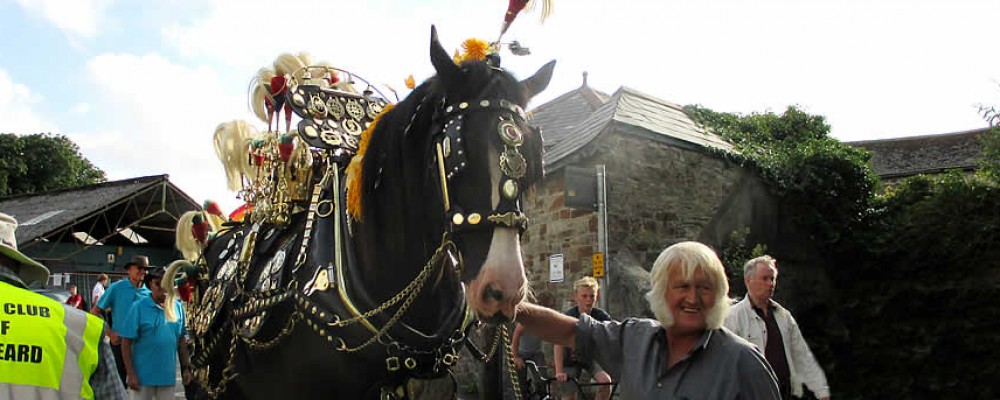 Richard, Earl Of Cornwall granted a charter to Liskeard in 1266 which allowed the town to hold a fair on the feast of Matthew every year. The origins of the fair have been lost over the passage of time but in 1976 The Lions Club revived the fair and have carried on the tradition to this day…..Today there'll be market stalls, music, a town crier competition, the Sealed Knot re-enactment group visiting Stuart House and children's entertainment….
CENTRAL EVENTS
10:30 TO 12:30 Chloe the Clown. Balloons & magic tricks in abundance. (free) The Parade.
10:45 Chris Smaithewaite Town Crier (Proclamation of the opening of the Fair) The Parade
11am Town Criers Competition (free) Fore Street
Inflatable slide (as soon as can be set up and there is a cost on this from the provider)
TRADITIONAL
12:30 to 1:30pm, is the Pavement Artist Competition. The Parade.
(Free) There are 4 categories.
Ø Under 5 years
Ø 5 to under 9 years
Ø 9 years and over.
Ø An overall winner for most appealing.
Prizes will be available for 1st 2nd and 3rd in each category with prize for an overall winner.
CAKE STALL
Ladies of the Lions are giving Mary Berry a run for her money in baking and donating to the cake stall and there is a 'Witches Cauldron Lucky Dip' in addition to the 'Pluck a Duck'.
REFRESHMENTS
Our NEW LIONS catering van will provide hot and cold drinks and generous bacon and sausage stuffed bread rolls from 9:30 to close of play.
MUSIC will be provided from Samba Kernow and Liskeard Silver Band.